Your Perfect Bath Experience
Whether you're looking for an in-home hydrotherapy solution or looking for a safe way to bathe, we treat our work as a high act of service: helpful, beneficial, life changing.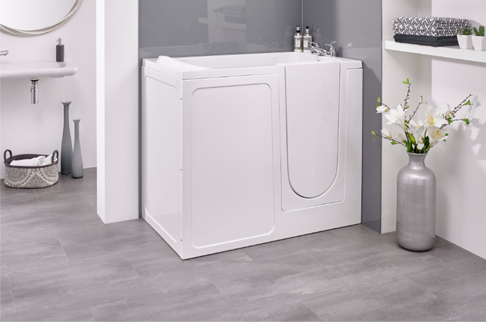 Our walk-in tubs give you the luxury of safety and comfort like you have never felt before.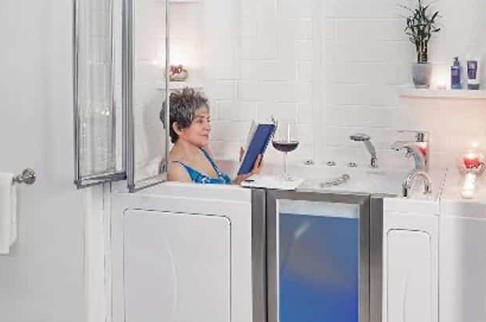 The amazing benefits of Hydrotherapy are life changing. From Diabetes to Arthritis watch your pains melt away.
Watch your new walk-in bath take shape before your eyes.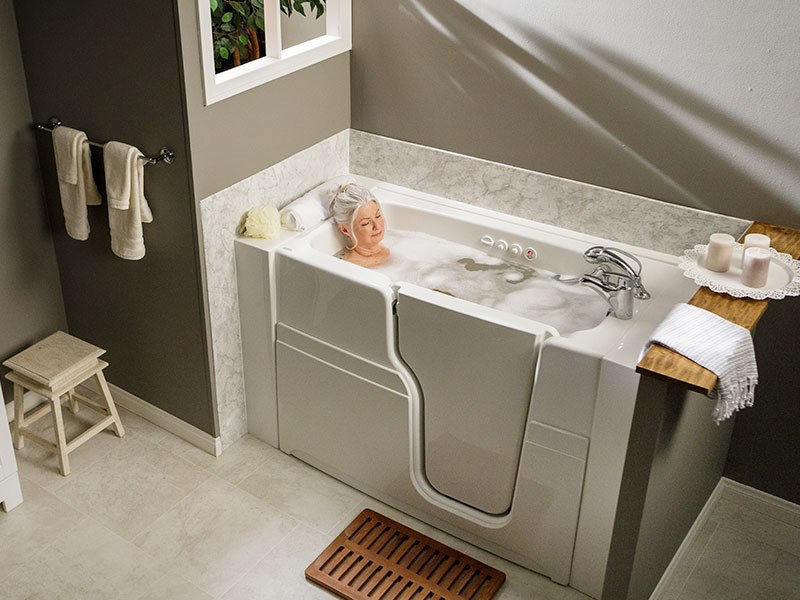 There are only two choices in life: to accept your health conditions as they exist, or to accept the responsibility for changing them.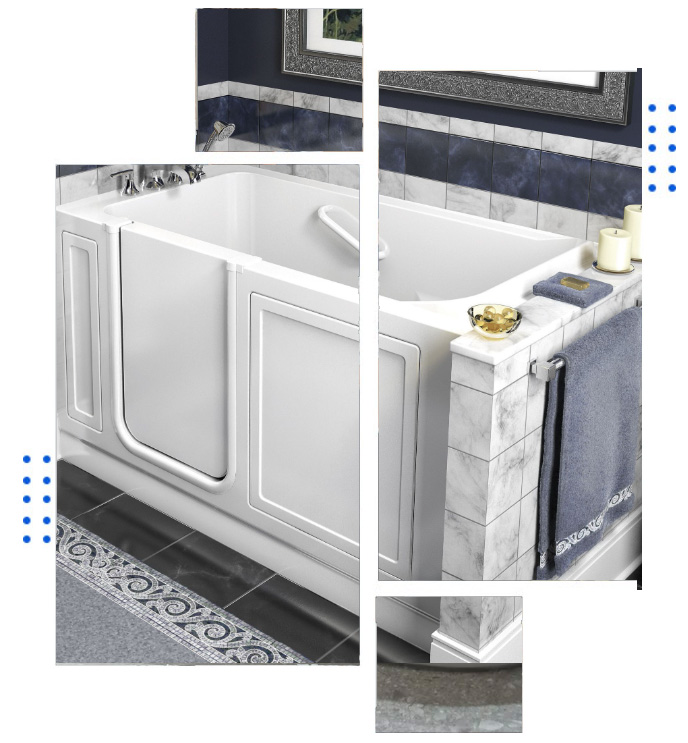 Just Imagine having all of the benefits of a country club in
Hand-held roman shower sprayers, thresholds that are only 5″ from the floor and safety hand grips in 2 different locations. Our tubs include three speed hydrotherapy stress relieving bubbles that help the areas that cause pain. You will be astounded when you see how reasonably priced a complete hydrotherapy system cost.
Our Work Speaks For Itself
Own your Dream Walk-in Tub Today!
Our planning process is built around you. You'll collaborate with our bath and Hydrotherapy consultants to meticulously plan every detail without breaking your budget, and making the process as easy as possible.
The Planning Phase is as easy as
1,2,3!
Get Your FREE Estimate Today!